To access your Live Sessions, launch the FMC's Event Platform which is available on web browser & mobile.
Did you register via Eventbrite? If not, please
register here
to access the FMC Event Platform.
Missed the Event? Buy the Recording Bundle for only $399!
Purchase the recordings and don't miss out!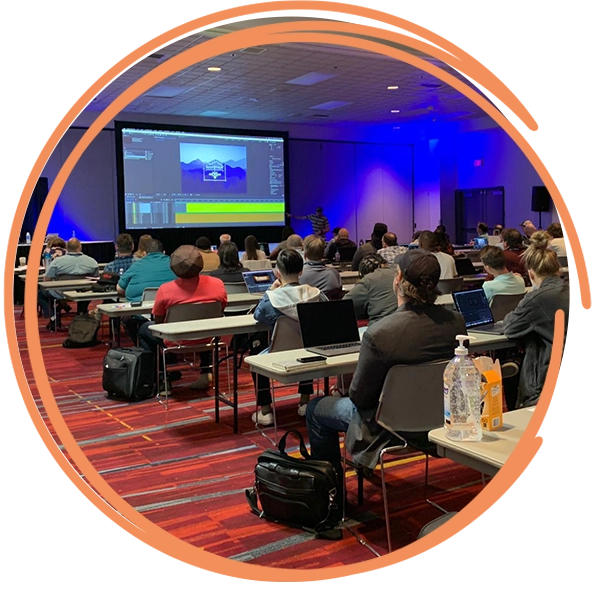 Post|Production Conference New York is the world's leading training conference for production & post-production professionals. Taking place in conjunction with NAB Show New York, the conference gathers working professionals in the film and entertainment industries to share their experiences. Sessions will cover the latest workflows, production tips, latest editing techniques, and new tech.
Join us on October 18 to meet with creatives and learn new workflows to incorporate into your next project!
Over 90+ live, in-person training sessions to choose from: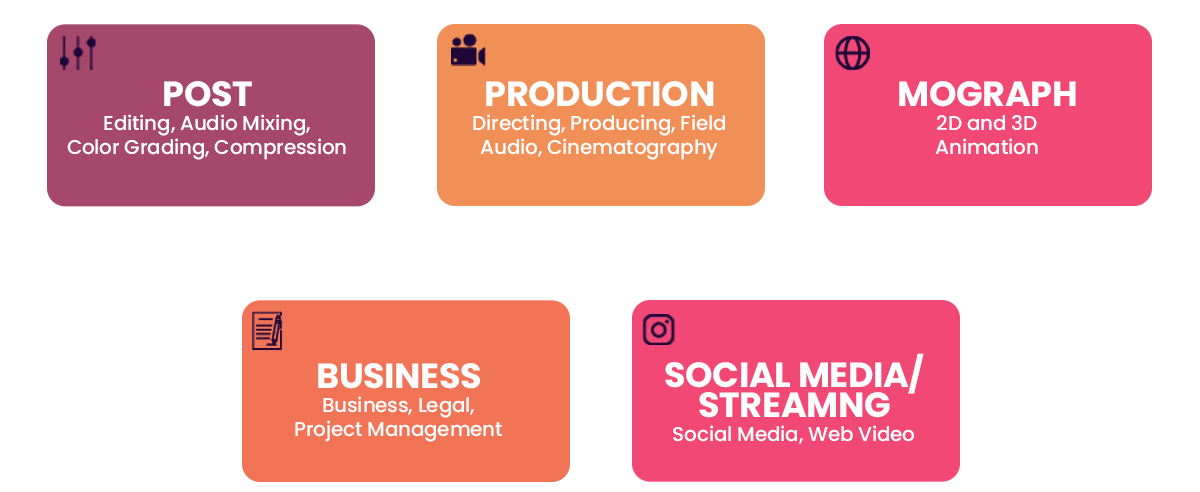 What's New at Post|Production World — Live From New York City?
New Content! New Speakers, training sessions, and keynotes

Interactive, in-person training program — Participate in beginner to advanced training sessions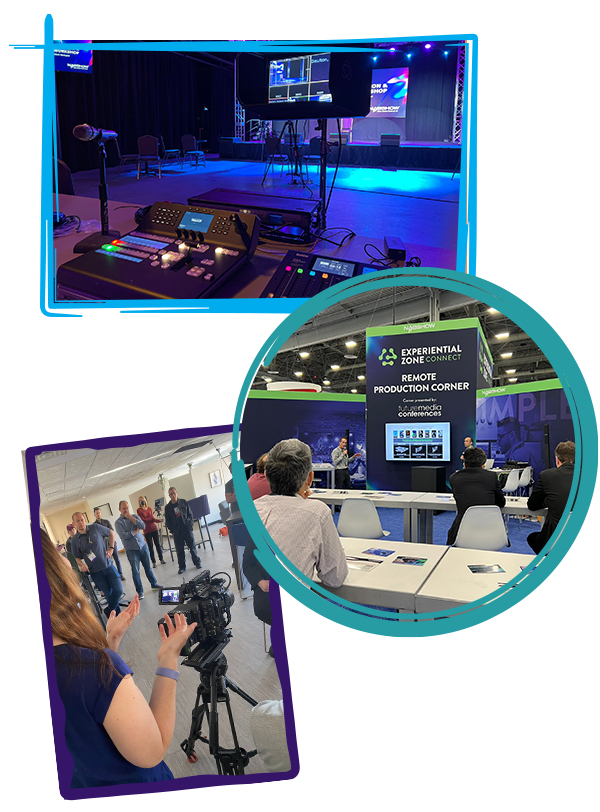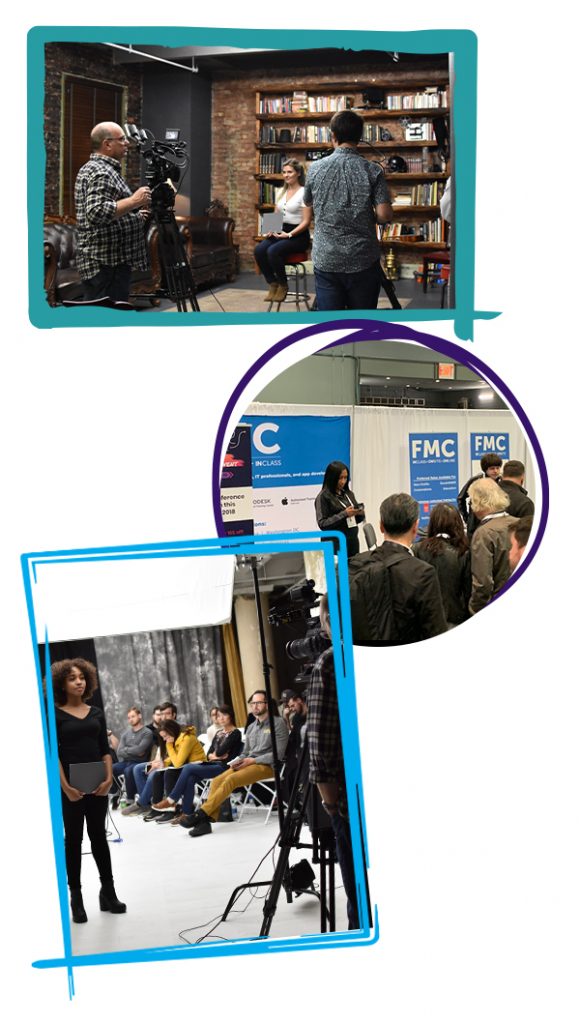 Field Workshops at Post|Production Conference​
Field workshops provide attendees with the hands-on experience they need to develop their skills for future projects. This is your chance to gain real-world experience!

October 16, Small-To-No-Crew Corporate, In-House & Remote Production
This full-day field workshop by Jem Schofield of theC47 will focus on small to no crew video production where you will learn about effective project planning, production, gear, audio recording tips & tricks, and, lighting techniques.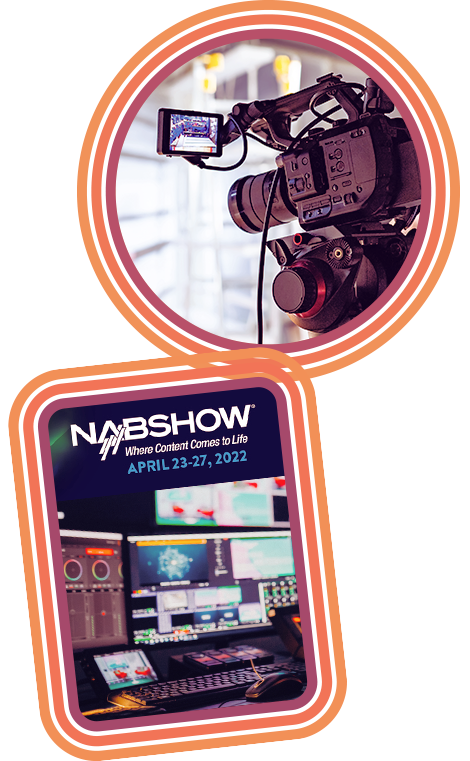 Don't Miss Our Show Floor Activations!
Visit the NAB Theater Floor for hands-on learning & presentations by industry leaders on April 24-27.
Post Production Corner – Located at C8626 in the Create Implementation Zone. Perfect for those looking to learn the basics of industry-standard post-production software including Adobe Premiere Pro, DaVinci Resolve, and Final Cut Pro.
Remote Production Corner – Located at W6428 in the Connect Experiential Zone. Stay up-to-date on the latest remote workflows used by leading organizations and working professionals.
FMC Apple Training, Certification & Innovation Theater​ – Located at N730, Create Innovation Zone​. Daily, afternoon sessions will cover Apple's recent innovations as well as the introduction of Apple's new Final Cut Pro Training and Certifications program.
Take a look at snippets of the PPW Online May experience for what to expect!
Are you a part of the FMC Community?
All FMC Alumni can book their standard pass at 15% off!
Contact Us at eventhelp@fmctraining.com to redeem!
Hear from our previous attendees...
I was impressed with how interactive a Zoom lecture could be. The experts were all extremely prepared, and most of them were very adept at teaching by Zoom.
No matter how many P|PW [conferences] you attend there is always more to learn.
Really enjoying the classes. Thanks to the team at FMC and an excellent array of instructors and topics!
Such a refreshing and rewarding experience, every time!
Looking forward to chats and networking with these creative folks.