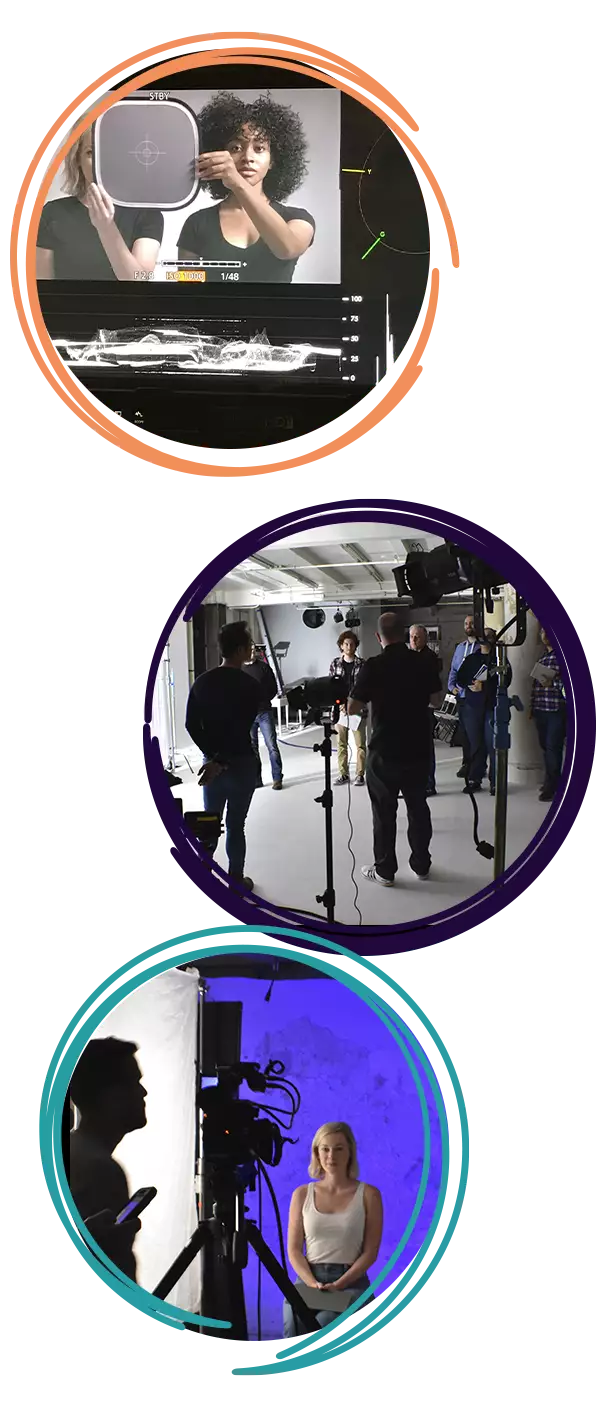 Small-To-No-Crew Corporate, In-House & Remote Production
Sunday, October 16, 2022
9:00am-5:00pm
Meet Our Instructor: Jem Schofield, theC47
Learn more about his work here.
More and more companies are building in-house and remote production teams to create ongoing video-based content for their products and services. Generally, this is accomplished by creating small crews that are tasked with producing entire projects (planning, production & post). Additionally, corporate video production companies are changing in terms of their structure and resources (especially in the past few years). While the equipment has gotten better and also less expensive, the expectations have gotten higher and the crews have, unfortunately, become smaller!
With this new production landscape as a reality, this full-day field workshop by Jem Schofield of theC47 will focus on small to no crew video production where you will learn about effective project planning, production, gear, audio recording tips & tricks, and, of course, lighting techniques (lighting positions and key to fill ratios to create mood), that are best suited for small crew corporate, in-house and remote productions.
We will meet directly at 9AM at a studio and the workshop will be delivered in a conversational style that allows Jem to work effectively with his crew (including volunteering attendees), while still teaching the tech, process, and craft of small to no crew production. The workshop's format is designed to maximize the amount of time spent on real-world set ups that are encountered in everyday production. Exactly like being on set or on location!
Topics Covered: 
Project Planning & Location Scouts
Choosing the Right Equipment
Lighting Set Ups (Interviews & Presentations)
Properly Exposing Your Images
Remote Production Set Up
Lighting Products (Simple Tabletop Set Ups)
Sound Recording Tips (Small to No Crew)
Working effectively as a small crew and getting great results
Target Audience:
Directors of Photography, Camera Operators, Producers, Directors, and anyone that wants to understand how to successfully work in modern, small to no crew production environments.
Workshop Location:
Straub Collaborative Studio
601 West 26th St, #1235
New York, NY. 10001
Note: This one-day workshop is limited to 25 attendees.
Remote Production & Streaming Workshop
Thursday–Friday, April 21-22, 2022
This field workshop helps you master the complete workflow for two incredibly relevant production topics that complement each other.  Learn how to embrace Remote Production collaboration to promote safer and more efficient remote production solutions during the pandemic and into the future.  Additionally you will learn how to deliver live content with both multiple and single camera productions.

Join top experts Gary Adcock, Doug Daulton and Rich Harrington as they guide you through the process of capturing quality audio and video under a variety of production scenarios.  You'll learn how to work in the field for covering everything from complex events to single camera interviews.  This is an on-location workshop where you'll get to observe a working set and see equipment in use, at an event venue in Las Vegas.

This workshop allows attendees to try out a variety of equipment and get real-world experience. The class contains multiple hands-on periods, where attendees can test the equipment used during the workshop and get customized questions answered.  Representatives from top equipment manufacturers will also be in attendance to answer questions.

The workshop is designed to:

Provide a comprehensive overview of the video streaming workflow, from pre-production to production
Teach best practices for live streaming and multi-camera production, including techniques for lighting, sound, and a variety of cameras
Show strategies for both remote capture and collaboration
Explore delivery to both private streaming and broad reach social media platforms

What to Expect:

This 2-day workshop will take place at The Space located at 3460 Cavaretta Ct, Las Vegas, NV 89103.

On Thursday, April 21, the workshop will take place from 11:00 am to 7:30 pm.
On Friday, April 22, the workshop will take place from 9:30 am to 5:30 pm.

Lunch will be provided on both days.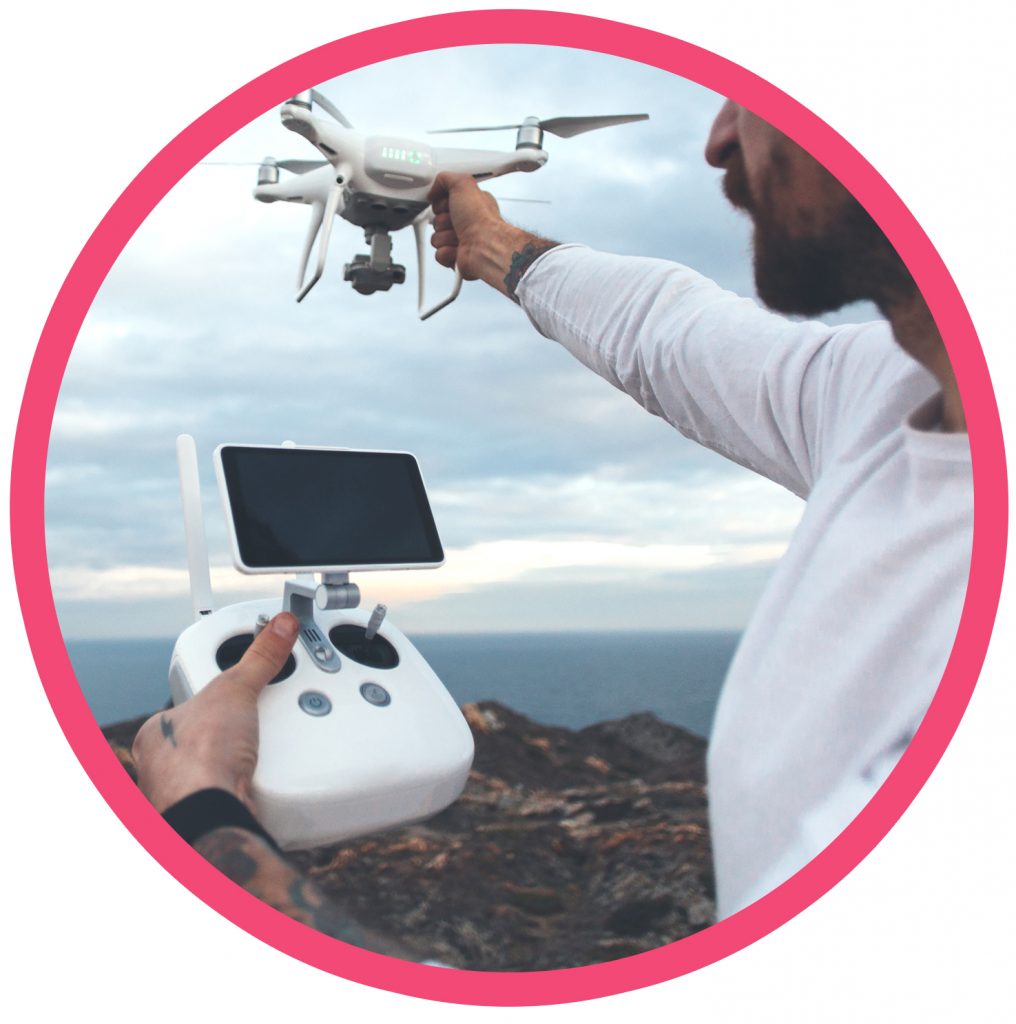 Level:  Beginner to Intermediate

Small Unmanned Aerial Systems (sUAS or Drones) are a staple in the toolkit of any videographer, and with good reason; they are used not only to create beautiful video from new (and previously unachievable angles), but to collect data that can be used for other production content. Cost effective, reduced risk, and often able to access in places that are generally inaccessible, this is not surprising that video professionals are rapidly adding sUAS to their production kit.

This field trip is designed for those either evaluating sUAS or who have recently acquired an sUAS for production use.  Attendees will be able to fly with top instructors who are there not just to share best practices; they're also prepared to address any questions or concerns ranging from standard practices, maintenance, or regulatory changes. This is a hands-on training course.

Each instructor will have small groups of student pilots so that we can fit the training to suit your needs and answer your individual questions. An average of 3 staff members per every 10 students assures that you will leave with the information and the practice that you need to improve your UAV skills.

What to Expect:

Registration includes round-trip transportation from Las Vegas Convention Center (LVCC) to the flight location, catered lunch, drinks, snacks, and all the hands-on instruction.

All attendees are expected to depart from the LVCC Silver Lot at 8:30 AM to the workshop location, Henderson Equestrian Park North. Lunch will be provided and attendees can expect to return to the LVCC at 4:00 PM.

NOTE: Don't forget this is the desert and it will be hot – even in April! Bring sunscreen, hats and cover up to avoid burning or becoming dehydrated. One bottle of water per hour is strongly suggested.
Virtual Reality Productions
Friday–Saturday, April 22-23, 2022
The 360/VR video industry continues to grow with more channels for consuming immersive content than ever before. Combine this with new, affordable and evolved spherical cameras that simplify how you capture footage, and you have an industry on the verge of exploding. 360/VR is here to stay, and this field workshop is about getting you up and running in 360, providing you a thorough understanding of the workflow from production to post.  

In this 2-day comprehensive workshop, Nick Harauz will empower attendees with the appropriate tools, knowledge and hands-on experience required to create their next immersive masterpiece and easily distinguish between their zenith and nadir.  

This workshop is designed to provide:

The most thorough overview of 360/VR content creation. We'll take a look at its history, where it is to, and future considerations –  all while using 360 technology hands-on.
Maximize creativity and efficiency in creating appealing 360 content and provide practical tips and practices and workflow advice attendees may apply to their very next 360 projects.
Shooting 360 to expand the capabilities of HD and 4K production

What to Expect:

This workshop includes both in-class and hands-on field learning. The hands-on field portion of the class takes place on Friday, 4/22. All attendees are to meet starting at 9:00 AM at the LVCC Room: N231/N233/N235.

Transportation to the Nelson Ghost Town will be provided as well as lunch later in the day. Expect to be at the Nelson Ghost Town from 12:00 PM-5:00 PM.

The in-class portion of this workshop will take place at the LVCC Room: N231/N233/N235 from 10:30 AM – 5:30 PM.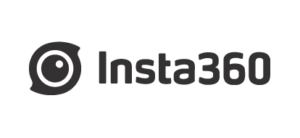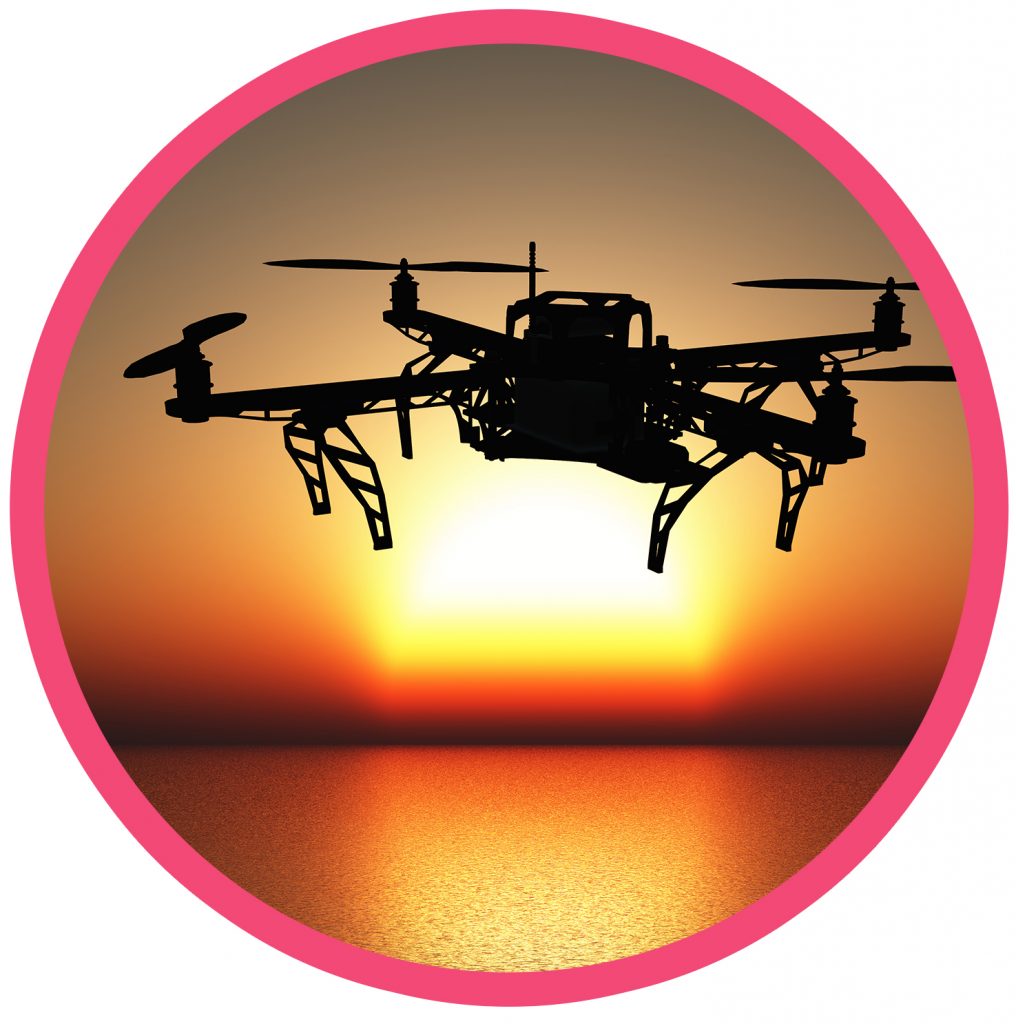 Level:  Intermediate to Advanced

This unique Night UAV flight training course will equip UAV pilots with the knowledge, skills and confidence to pilot your UAV at night safely, efficiently and effectively.

Greater than 70 percent of our flying information comes through the eye and the eye is easily fooled at night. This is compounded by the inexperienced pilot alternating views between a tabled/lighted display and the position of the UAV in the sky. Night flying has a higher accident rate than identical day flying, both in UAV and manned aviation. Why? Depth perception is severely distorted, as is reaction time. There are also visual illusions that need to be recognized and mitigated.

This session will provide both theoretical information informing pilots on how to sidestep these challenges, while properly assessing and managing the risks associated with night flight (as waived per Part 107.29) and put that theory to work in the field!  Attendees will write a test after the theory section course is complete. Upon successful completion (70% or greater) attendees will receive a certification of completion which can be attached to 107.29 waiver applications with the FAA and /or internal PPO documentation to demonstrate currency and training in night flight operations.

This Night UAV Flight workshop will showcase:

Different types of visual illusions that commonly occur at night
Autokinesis and night landing Illusions and how to avoid them
Equipment setup
Risk Mitigation
Importance of acclimating your eye for night flight & avoid light contamination 

Once the theory section (and testing) is complete, experienced field UAV (drone) instructors will bring your training into the field.  Their goal is to equip remote pilots with the knowledge, skills and confidence to pilot the UAV safely, efficiently and effectively, in night-time environments.

Who Should Attend:

UAS pilots who already have 107.29 waivers (for purposes of understanding industry best-practices/standards) and those that would like to add a 107.29 waiver and/or night flight credits to their 107 certification. Hobby pilots will also find value in this session; it presents safety topics rarely considered by hobbyists.  Any pilot looking to build their knowledge pool will find significant benefit in this deep dive into the physics, physiology, risks, and rewards of night-time operations.

What to Expect:

Registration includes round-trip transportation from Las Vegas Convention Center (LVCC) to the flight location and all the hands-on instruction.

All attendees are expected to meet at the LVCC N2223-N226 at 2:15 PM. We will depart from the LVCC Silver Lot at 6:30 PM to the workshop location, 7 Magic Mountains. Attendees can expect to depart from7 Magic Mountains at 10:00 PM and return to the LVCC at 10:45 PM.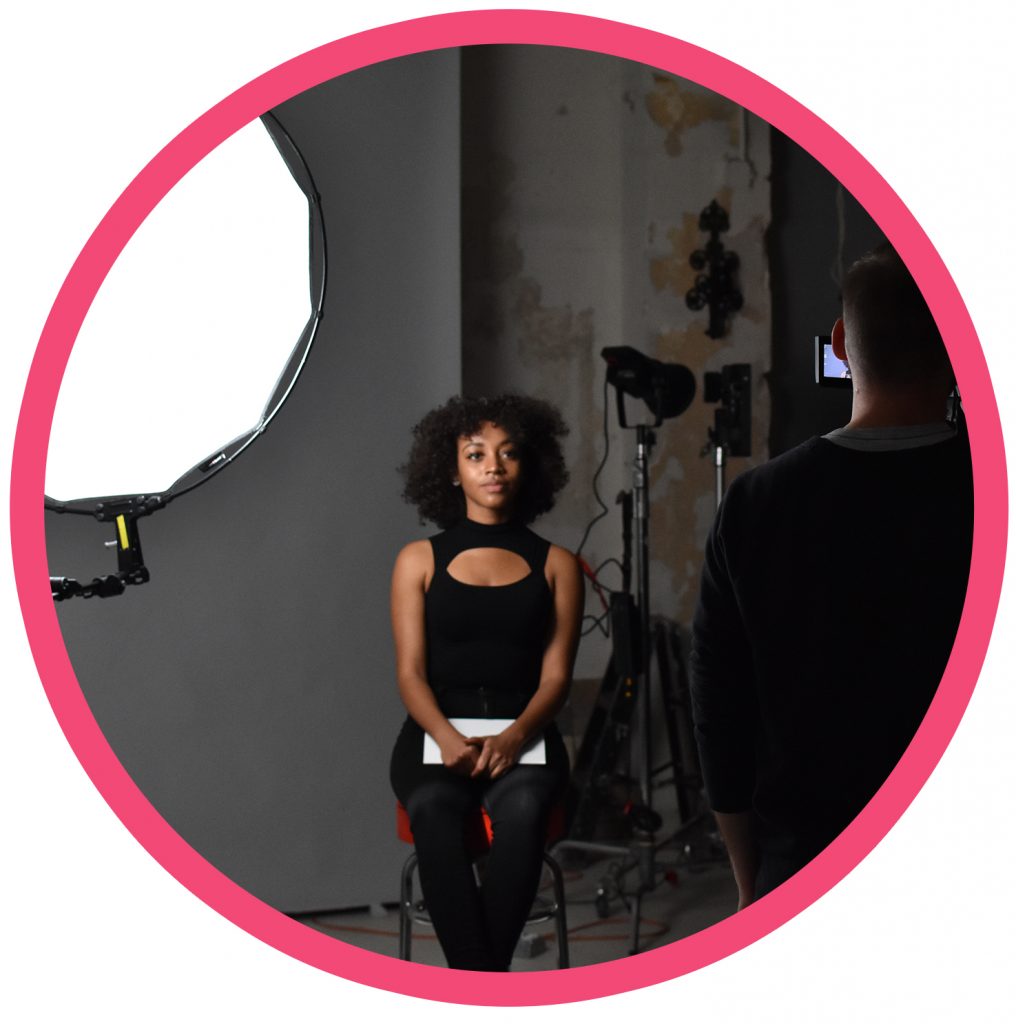 SOLD OUT!

Interview Lighting: Practical Cinematic Techniques
Whether you are a freelancer or in-house video producer, you need to know how to set up lighting for a wide range of projects. This workshop is your chance to learn lighting control, composition, framing, and camera set-ups for your next project.
What to Expect:
This workshop will take place at the Comuna Co-Working Space located at 6431 W Sahara Ave Suite 100, Las Vegas, NV 89146.
The workshop will start at 10:00 AM. 
Lunch will be provided through catering at 2:00 PM.
The workshop will wrap at 6:00 PM.